The Insights Review is a time-saving resource for executives and consultants wishing to stay abreast of the latest insights across the world of financial services.
A message from the editor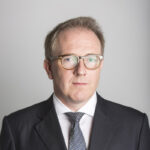 My message this month is the power of what I call "critical conversations". These are the very few important topics which need to be debated by executive teams but are often avoided or postponed until the annual off-site. In these extraordinary times, several key insights have emerged from our work with clients around the world. Firstly, operational pandemic response or firefighting is critical, but can't be a permanent excuse to not address the key business reset issues that dynamically prepare the enterprise for the next normal. Secondly, the annual offsite isn't going to happen, and allocating a full day to such an event virtually is not going to provide the reflection time and virtual corridor chat time, nor get the full attention that it deserves from a single block of time. Instead, we are steering our clients towards a series of dynamic conversations facilitated over a period of several weeks. This idea and many other best practices for virtual facilitation are shared in a new webinar from our [email protected] team here.
My congratulations this month go to a global team at Bain for an outstanding Article of the Month:
Have We Hit Peak Profits? – Bain
Stay safe and happy internal consulting.
David Moloney
Global Editor