The Insights Review is a time-saving resource for executives and consultants wishing to stay abreast of the latest insights across the world of financial services.
A message from the editor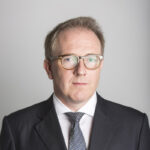 At this time of great uncertainty it is hopefully a small comfort that some things we have come to rely upon haven't changed. This month, like every other, our team of experts from around the world have prepared reviews of the world's best curated insights from across the global consulting industry to help you and your teams stay abreast of the latest ideas at this critical time. And our team has already started on our Covid19 Special edition which is collating all of the virus and crisis response insights from across the industry – so don't miss it. This month we would like to congratulate the team responsible for our article of the month, led by our reviewer Greg Barnier.
"Future of Finance: The Human Perspective" – KPMG
David Moloney
Global Editor