The Insights Review is a time-saving resource for executives and consultants wishing to stay abreast of the latest insights across the world of financial services.
A message from the editor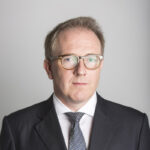 My message for this month is to consider the benefits of 'nano-consulting'. By this, I refer to executives who frequently have important questions go unanswered because they don't have access to internal consulting resources or a consulting firm for such small requests. ICG pioneered unbundled consulting globally, and we commonly assist our core client executives with these 'nano' requests as part of existing work, or else as a one-off or on a retainer basis. If you would like to know more about ICG's granular consulting solutions, please contact your preferred ICG professional or your nearest ICG HUB.
This month, I am delighted to introduce a new Global Practice Leader for Insurance at ICG. David Harrington has joined us from a Group Executive role at a leading P&C Insurer, and has an extensive background at McKinsey. David is based in Sydney and will be joining Peter Dale from our London HUB in reviewing our General Insurance articles and others. You can contact David at [email protected].
September's Article of the Month is from Roland Berger, which always punches above its weight in the quality of its insights. On this occasion, Roland Berger has unusually sponsored a journalist to interview Harvard professors who have written a fabulous new book on the strategic implications of AI. It is one of the best articles we have seen for a long time. This type of curation is just another reason why ICG's The Insights Review should be your main way to find the very best insights from across the global consulting industry each month.
"Having an AI Strategy is Essential to Survival" – Roland Berger
Our hearty congratulations to the author.
Please stay and work safe this month, and as always: and happy internal consulting!
David Moloney
Global Editor