The Insights Review is a time-saving resource for executives and consultants wishing to stay abreast of the latest insights across the world of financial services.
A message from the editor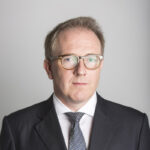 This month we delayed publication slightly to add a new feature to t he TIR: listing all of the article names on our announcement email and
at the top of our review. This will allow our readers to even more quickly scan the edition for articles they might like to read, then fast click to our subject matter expert review before deciding to commit to read the actual article. We would like to thank one of our long standing subscribers for this idea, so if you too have ideas for improving an already great e-zine, please let us know, we would love to make it even better.
Our article of the month is reviewed by our Global Lead for Cybersecurity, Michael Trovato from our Melbourne HUB. His
excellent review is below and well worth a read. Congratulations to [email protected] and the authorship team from EY.
What Companies Are Disclosing About Cybersecurity Risk & Oversight
Happy internal consulting!
David Moloney
Global Editor
---
This Month's Index:
CROSS-INDUSTRY FUNCTIONAL TOPICS
Strategy
Strategic Resilience During the COVID-19 Crisis – McKinsey
Arguing Your Way to Better Strategy – Strategy&
Leadership & Executive Development
Psychological Safety & the Critical Role of Leadership Development – McKinsey
How to Make the Most of Executive Team Meetings – Bain
Governance, Risk & Compliance
Embracing Operational Resilience – KPMG
Human Capital
The Future of Jobs in the Era of AI – BCG
Finance & Controlling
Your First Year as CFO – BCG
Customer Experience & Marketing
Customer Preferences Spur Retail Banking Channel Evolution – McKinsey
Technology
Are You Overestimating Your Responsible AI Maturity? – BCG
Operations & Change
The Future of G&A: Revitalizing the Heart of the Organization – McKinsey
Innovation & Disruption
Decoding Global Ways of Working – BCG
Scale or Fail: How Incumbents Can Industrialize New-Business Building – McKinsey
Cyber Security & Privacy
Strengthening the IT Security Posture in Corporates & Industrials – McKinsey
BDO & AusCERT Cyber Security Survey Report – BDO
What Companies Are Disclosing About Cybersecurity Risk & Oversight in 2020 – EY
Transformation
Will Productivity & Growth Return After the COVID-19 Crisis? – McKinsey
INDUSTRY-SPECIFIC TOPICS
Macro Financial Services
24th Annual Global CEO Survey – PwC
Global Economic Outlook – KPMG
Retail & Business Banking
A Higher Bottom Line: The Future of Financial Services – Deloitte
Fintech
Accelerating Digital Finance – KPMG
Wealth & Advice and Investment and Fund Management
Eyes on the Horizon: Leveraging Data & AI for Innovation in Asset Management – KPMG
Wealth & Asset Managers Look to Innovate as Playing Field Shifts – KPMG
General Insurance
Insurance 2030: The Impact of AI on the Future of Insurance – McKinsey
Local Government & Health
UK Regulatory Radar: UK Regulators Cut Their Own Cloth – KPMG
2021 Global Health Care Outlook – Deloitte