The Insights Review is a time-saving resource for executives and consultants wishing to stay abreast of the latest insights across the world of financial services.
A message from the editor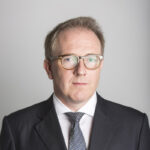 A short and sweet Insight Review this month as the flow of articles globally ebbs before the holidays.
Our article of the month is somewhat unsurprisingly related to COP26 and is reviewed by our global head of ESG Tim House. Our congratulations to Tim and the authors.
Putting carbon markets to work on the path to net zero – McKinsey
This is also a perfect month to introduce an exciting evolution of The Insight Review. We have introduced The ICG Score for each insight. The score rates each insight on a Likert scale of 1 to 5. We allocate 80% of the score to the density and quality of insights.We then award another 20% if the insights are especially novel or if the insights which are known are synthesized, categorized or packaged in a usefully fresh way. We will recognize insight authors who score 4 or 5 stars and also start to build a database where ICG reviews can be searched based on our clients' need for articles on certain topics ranked by this score.
We hope you like this new approach.
Following is our current list of some of the most interesting projects this month. If you or your teams might benefit from a confidential and sanitized conversation on any of the below, please contact your preferred ICG professional or nearest HUB to be put in touch with the project team lead.
Customer strategy for a leading Government transportation agency

Mortgage strategy and cost out review for a leading bank

Transformation program support for a leading wealth company

Unbundled risk and compliance support for a leading superannuation company

Payments strategy optimization for a leading P&C insurance player

Product profitability analysis for a major financial institution

Acquisition and integration support for a major property portfolio

Customer value proposition development for a major financial services firm

IT strategy and architecture for a leading education provider

Operating model design and customer experience pathway blueprinting for a leading medical roll-up

Consumer data right strategy and partner selection for top 10 financial services company
My colleagues around the globe are welcome to submit ICG Project GONGS for consideration to be included in this list each month. You can access  all of our projects on this website here.
Happy ICG'ing
David Moloney
Global Editor
---
This Month's Index:
CROSS-INDUSTRY FUNCTIONAL TOPICS
Strategy
How to Make Big, Old Companies Act Fast – Strategy&
Your big agenda just got bigger – Deloitte
Governance Risk & Compliance
Five actions to build next-generation know your customer capabilities – McKinsey
Lessons from the rapidly evolving regulation of digital banking – McKinsey
Insurance: Transforming risk and compliance – McKinsey
Human Capital
Unlocking the banking technology workforce – McKinsey
Beyond the job – Deloitte
ESG
Putting carbon markets to work on the path to net zero – McKinsey
Customer Experience & Marketing
An on-demand revolution in customer-experience operations? – McKinsey
AI Has Launched a $200 Billion Revolution in Content Personalization – BCG
Technology
From tech tool to business asset: How banks are using B2B APIs to fuel growth – McKinsey
Operations & Transformation
For Financial Services Firms, Time for Agile Methods to Bust Through IT Walls – Bain
Innovation & Disruption
Preparing global business services for the next normal – McKinsey
Cyber Security & Privacy
Human firewalling: Overcoming the human risk factor in cyber security – KPMG
INDUSTRY-SPECIFIC TOPICS
Corporate & Investment Banking
How transaction banks are reinventing treasury services – McKinsey
Digitally native brands: Born digital, but ready to take on the world – McKinsey
Wealth & Advice & Investment & Fund Management
Crossing the horizon: North American asset management in the 2020s – McKinsey
Local Government & Health
Emerging stronger from the crisis: What's next for regional providers? – McKinsey