The Insights Review is a time-saving resource for executives and consultants wishing to stay abreast of the latest insights across the world of financial services.
A message from the editor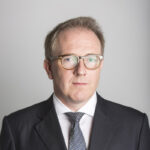 The period before the Northern Hemisphere holidays is often a little thin, as the consulting firms realize that publishing just before the holidays is not as good an idea as when people come back to work. This month fits the bill, with the ICG team having to work much harder to find the diamonds in the rough. The shiniest of the rough diamonds was found by ICG expert Mark Waterman, the CEO of ICG Careers (Mark can be contacted for further details via [email protected]).
Congratulations to the team at McKinsey.
Everyone is Within Learning Distance: Building Skills Remotely – McKinsey
A client recently asked what we have been working on recently at ICG, so this month I am pleased to add a list of some of the most interesting projects. If you or your teams might benefit from a confidential and sanitized conversation on any of the below, please contact your preferred ICG professional or nearest HUB to be put in touch with the project team lead.
Strategy and business planning for a pre-IPO platform business model
International expansion strategy for a successful Australian utility
Acquisition and integration support for a major property portfolio
Future of wealth advice value proposition development
IT strategy and architecture for a leading not-for-profit
Future models of Retail Bank Distribution
How to build a bridge between banking and general insurance
Operating Model Design and Customer Experience Pathway blueprinting for a leading medical roll-up
Future of Consumer Transportation scenarios for a major motoring organization
Future business model design for a large scale P&C insurer
Best practice recognition programs around the globe.
My colleagues around the globe are welcome to submit ICG Project GONGS for consideration to be included in this list each month. You can access  all of our projects on this website here.
Happy ICG'ing
David Moloney
Global Editor
---
This Month's Index:
CROSS-INDUSTRY FUNCTIONAL TOPICS
Strategy
Where New Ideas in Management Come From? – BCG
Putting Digital at the Heart of Strategy – Deloitte
Do Your G&A Functions Fit Your Growth Trajectory? – McKinsey
Leadership & Executive Development
Help Your Employees Find Purpose: Or Watch them Leave – McKinsey
Governance, Risk & Compliance
A Strategic Vision for Model Risk Management – McKinsey
Non-Financial Risks Reshape Banks' Credit Portfolios – BCG
Strategic Risk: The Next Frontier for Enterprise Risk Management – Kearney
Human Capital
Building Workforce Skills at Scale to Thrive During – & After – the COVID-19 Crisis – McKinsey
What Employees Are Saying About the Future of Remote Work – McKinsey
Innovation & Disruption
Back to the Future: Resuming the Long-Term Agenda for Business – BCG
Overcoming the Innovation Readiness Gap – BCG
Payments & Open Banking
Technology-led Shifts & Opportunities in Card-based Payments – McKinsey
Cyber Security & Privacy
New Models for Building Digital Trust: An Interview with MIT's Sandy Pentland – Deloitte
Cybersecurity in Iberia: Aligning Business & the Board – McKinsey
Deloitte Australian Privacy Index 2021: The Future of Privacy in Australia – Deloitte
Career Transition
Driving the Future of Finance with a Remote Workforce – Deloitte
Intentional Learning in Practice: A 3x3x3 Approach – McKinsey
Everyone is Within Learning Distance: Building Skills Remotely – McKinsey
Decoding Global Reskilling and Career Paths – BCG
Transformation
The Relevance of IT Cost Management & Transformation – Strategy&
How Capability Building Can Power Transformation – McKinsey
INDUSTRY-SPECIFIC TOPICS
Macro Financial Services
Disrupting the Disruptors: Business Building for Banks – McKinsey
Retail & Business Banking
The Coming Opportunity in Consumer Lending – McKinsey
Retail Banking in Europe: Challenges & Opportunities in a Tumultuous Year – Kearney
Wealth & Advice and Investment and Fund Management
A Blueprint for Leading in Sustainable Investing – BCG
General Insurance
Embracing the Human Side of the Bionic Insurer – BCG
Local Government & Health
Transforming Public Services to Meet Public Needs & Expectations – KPMG
AI Brings Science to the Art of Policymaking – BCG