The Insights Review is a time-saving resource for executives and consultants wishing to stay abreast of the latest insights across the world of financial services.
A message from the editor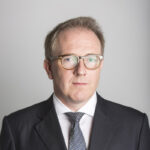 My theme this month is granularizing your consulting spend. We have seen far too many clients spend the vast bulk of their consulting budget on a single, big-swinging project only to see it not achieve its objectives. At ICG, we have seen how chunking down change and investment in research, learning, analysis, and solution development in smaller bite-sized chunks can deliver so much more for your money as you learn as you go. At ICG, we successfully support projects from half-day workshops through to multi-year transformations and have a full menu of custom research and canned knowledge products and services starting from just $10K. If you want to learn more, contact your preferred ICG consultant, your local ICG HUB – or otherwise, one of our global expert reviewers featured in this month's Insights Review. As we are still smack bang in the middle of the Northern Hemisphere summer holidays, there are slim pickings once again. One insight that stands out is reviewed by one of our newest team members Marco Ciobo, Global Practice leader for Technology Transformation. Congratulations to Marco (m[email protected]) and the team from AT Kearney.
Supercharging IT Delivery – Kearney
Happy reading and happy internal consulting.
David Moloney
Global Editor
Following is our current list of some of the most interesting projects this month. If you or your teams might benefit from a confidential and sanitized conversation on any of the below, please contact your preferred ICG professional or nearest HUB to be put in touch with the project team lead.
Long term strategy planning for a major global telecommunications conglomerate

Loyalty and recognition program design research

Product profitability analysis for a major financial institution

 

Acquisition and integration support for a major property portfolio

Customer value proposition development for a major financial services firm

IT strategy and architecture for a leading education provider

Bank assurance strategy for a leading financial services player

Operating Model Design and Customer Experience Pathway blueprinting for a leading medical roll-up

Future of Consumer Transportation scenarios for a major motoring organization

Future business model design for a large scale P&C insurer

Consulting training program for the internal consulting team of a major bank

Fintech & payment tech partnership market review and selection for a major utility company

Consumer data right strategy and partner selection for top 10 financial services company.
---
This Month's Index:
CROSS-INDUSTRY FUNCTIONAL TOPICS
Strategy
Why Your COVID-19 Exit Needs 'Strategy Inserts – McKinsey
The Eight Trends That Will Define 2021 – & Beyond – McKinsey
Ecosystems, M&A and Integration
Discovering the Tools & Tactics of Trust in Business Ecosystems – BCG
Don't Let Carve-Out Costs Compromise Value Creation – BCG
Forged in Crisis, Poised to Innovate: 2021 Consumer & Retail M&A Report – Kearney
Everybody into the Pool – Kearney
Leadership & Executive Development
What Top-Performing Asian Leaders Do Differently – BCG
Revealing Leaders' Blind Spots – Harvard Business School
Governance, Risk & Compliance
Consumer Duty: Final stage of the journey – KPMG
Model Life-Cycle Transformation in the Next Decade – McKinsey
Human Capital
Lack of Talent Isn't Your Problem. How You Use It Is – Bain
Defining the Skills Citizens Will Need in the Future World of Work – McKinsey
Death of the Workday – Kearney
Technology
Scaling Intelligent Automation – Kearney
Supercharging IT Delivery – Kearney
Operations & Change
How Good Is Your Company at Change? – Harvard Business Review
Outsourcing in Banking: At a Crossroads – Strategy&
Innovation & Disruption
R&D: More Successful in a Crisis? Investments in Innovation Pay Off – Roland Berger
Payments & Open Banking
What Disruption in Retail Means for Payments – Kearney
Cyber Security & Privacy
Securing the Cloud — the Next Chapter in Public Services – KPMG
Building Cyber Resilience in National Critical Infrastructure – McKinsey
IT Resilience for the Digital Age – McKinsey
Pricing
Why AI Transformations Should Start with Pricing – BCG
Transformation
The Future Of Work Is Change – Bain
The First 100 Days Make or Break Your Transformation – BCG
INDUSTRY-SPECIFIC TOPICS
Macro Financial Services
Financial Services CEOs Going for Bold – KPMG
The Value of Open Data For Individuals & Institutions – McKinsey
Global Institute Retail & Business Banking
US Midcap Banking: The Shakeout Ahead? – McKinsey
Winning the Bank: Switching War – Kearney
Corporate & Investment Banking
Global Capital Flows in the Postpandemic World – BCG
Improve Margins & Ensure a Successful Exit With an Operational Improvement Plan – Kearney
Wealth & Advice and Investment and Fund Management
Reassessing Investment & Liquidity Risks: Evolving Asset Management Regulation – KPMG
Redefining Firms' Resilience: Evolving Asset Management Regulation – KPMG
World Wealth Report 2021 – Capgemini
Local Government & Health
How the Modern Health Leader Will Be Best-Equipped & Measured – KPMG
Healthcare CEO Future Pulse – KPMG