The Insights Review is a time-saving resource for executives and consultants wishing to stay abreast of the latest insights across the world of financial services.
A message from the editor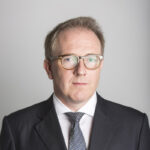 People, people, people – labor markets continue to tighten. Platforms like ICG become the best way to source hard to employee talent, transforming the HR function to the next level of capability has become the major priority to enable agility and fluidity throughout the enterprise. Our Practice Lead for Human Capital's excellent review of a McKinsey article on this topic is the worthy winner of our Article of the Month. We congratulate Greg ([email protected]) and the original authors.
Following is our current list of some of the most interesting projects this month. If you or your teams might benefit from a confidential and sanitized conversation on any of the below, please contact your preferred ICG professional or nearest HUB to be put in touch with the project team lead.
Transforming supply chain operations for a major trans-national for security and efficiency
Conducting a cyber-security audit for a major listed entity
Upgrading the procurement process for a quasi-Government entity
Segmentation and customer strategy for a leading global P and C Insurance company
IT Infrastructure review for a major infrastructure provider
Customer strategy for a leading government transportation agency
Transformation program support for a leading wealth company
Unbundled risk and compliance support for a leading superannuation company
Customer value proposition development for a major financial services firm
Technology strategy for a leading mortgage bank
Operating model design and customer experience pathway blueprinting for a leading medical roll-up
Consumer data right strategy and partner selection for top 10 financial services company
Transformation strategy for a well know national mutual organization.
My colleagues around the globe are welcome to submit ICG Project GONGS for consideration to be included in this list each month. You can access  all of our projects on this website here.
Happy ICG'ing
David Moloney
Global Editor
---
This Month's Index:
CROSS-INDUSTRY FUNCTIONAL TOPICS
Strategy
Fjord Trends 2022 – Accenture
Sharpen Your Strategy Document – Strategy+Business
The Keys to Scaling Digital Value – BCG
Ecosystems, M&A and Integration
Fix Them First: Executing Regulation-Driven Separations – McKinsey
Global M&A Report 2022 – Bain
What Is Your Business Ecosystem Strategy? – BCG Henderson Institute
Leadership & Executive Development
Why the World Needs Generative Leaders – BCG
Governance Risk & Compliance
From Risk Management to Strategic Resilience – McKinsey
Financial institutions & Non Financial Risk: How Corporates Build Resilience – McKinsey
Model Risk Management 2.0 Evolves to Address Continued Uncertainty of Risk-Related Events – McKinsey Global Pension & Sovereign Funds Risk Management Survey – KPMG
Human Capital
Gone For Now, or Gone For Good? How to Play the New Talent Game & Win Back Workers – McKinsey
How AI-Driven Nudges Can Transform an Operation's Performance – McKinsey
Reimagining HR: Insights From People Leaders – McKinsey
How Healthy Boundaries Build Trust in the Workplace – Strategy+Business
The CEO Agenda for an Era of Innovation Without Borders – BCG Henderson Institute
The $12 Billion Opportunity in HR Technology – BCG Henderson Institute
Customer Experience & Marketing
Speaking the Five Languages of (Customer) Love – Bain
Technology
AI-driven Operations Forecasting in Data-Light Environments – McKinsey
Reaching Excellence in Software Procurement – McKinsey
Operations & Transformation
Unleashing the Next Wave of Productivity in Corporate Business Functions – McKinsey
Innovation & Disruption
The Best Way to Lead in Uncertain Times May be to Throw Out the Playbook – Strategy+Business
When IT Providers Become Your Innovation Partners – BCG
Cyber Security & Privacy
Seven Steps to Help Protect Your ERP System Against Cyberattacks – McKinsey
Cybersecurity Trends: Looking Over the Horizon – McKinsey
Ransomware Prevention: How Organizations Can Fight Back – McKinsey
Cyber Threat Intelligence Report – Accenture
Programme Delivery
Why Your Agile Coaching Isn't Working: & How to Fix It – BCG
INDUSTRY-SPECIFIC TOPICS
Macro Financial Services
Economic Conditions Outlook, March 2022 – McKinsey
Corporate & Investment Banking
Delivering on the Promise of Value Creation – KPMG
Wealth & Advice and Investment and Fund Management
The Future of Wealth Management: KPMG Connected Enterprise – KPMG
Local Government & Health
Shared Services Can Ignite Transformation in Government – BCG
An Aging-in-Place Strategy for the Next Generation – BCG
Monitoring Patient Health from Hospital to Home – BCG