The Insights Review is a time-saving resource for executives and consultants wishing to stay abreast of the latest insights across the world of financial services.
A message from the editor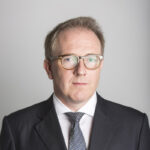 My theme this month is micro-progress. So often CEOs and executives are oversold major change through transformation programs. They then spend millions of dollars on consulting fees only to see lots of consulting activity, lots of 'rallying the troops' and then lots of exaggerated benefits capture with a short half-life. At ICG, we encourage our clients to recognize and reward micro-progress. These smaller, bite-sized programs are easier to design, construct and run – and the resulting changes easier to digest as the organization has the bandwidth and change-friendly approach to ensure they stick. These programs are more weighted to be bottom-up, than consultant-led and top-down, and the ethos is fast and furious. Lots of small changes add up quickly, and as the organization learns, it continually adapts to be fit for purpose. This is the essence of what we call Transformation As Usual. For more information on this, contact your preferred ICG professional or your nearest ICG HUB. As is the case before the Northern Hemisphere summer, this edition is a mixed bag of reports as the majors hold off publication until everyone returns to work. There are fascinating articles on subscription revenues reviewed by Jonathan Mindell in our London HUB, and BCG on the post pandemic response in the strategy section, but our Insight of the Month is awarded to [email protected] for his review of a Capgemini insight on the world of fintech – enjoy!.
World FinTech Report 2021 – Capgemini
Following is our current list of some of the most interesting projects this month. If you or your teams might benefit from a confidential and sanitized conversation on any of the below, please contact your preferred ICG professional or nearest HUB to be put in touch with the project team lead.
Partner level consulting training program for the internal consulting team of a leading Australian insurer 

Customer retention management optimization model building for a client threatened with a major new competitor

Strategy and business planning for a pre-IPO platform business 

Expansion strategy for an Australian utility

Acquisition and integration support for a major property portfolio

Customer value proposition development for a major financial services firm

IT strategy and architecture for a leading education provider

Neo Bank best practices

Bank assurance strategy for a leading financial services player

Operating Model Design and Customer Experience Pathway blueprinting for a leading medical roll-up

Future of Consumer Transportation scenarios for a major motoring organization

Future business model design for a large scale P&C insurer

Best practice recognition programs around the globe.
My colleagues around the globe are welcome to submit ICG Project GONGS for consideration to be included in this list each month. You can access  all of our projects on this website here.
Happy ICG'ing
David Moloney
Global Editor
---
This Month's Index:
CROSS-INDUSTRY FUNCTIONAL TOPICS
Strategy
Winning the '20s in an Accelerated Post-COVID World – BCG Henderson Institute
The 2021 Value Creators Rankings – BCG
Strategy on Multiple Timescales – BCG Henderson Institute
Growth Strategy: Identifying Your Parenting Advantages? – Bain
Leadership & Executive Development
The Future of the Finance Function – BCG
Governance, Risk & Compliance
Getting to Know, & Manage, Your Biggest AI Risks – McKinsey
Recoupling Shareholders, Stakeholders & Society – PwC
Global Risk 2021: Building a Stronger, Healthier Bank – BCG
ESG Risks in Banks – KPMG
Human Capital
Building a Better Future of Work – PwC
What Executives Are Saying About the Future of Hybrid Work – McKinsey
Customer Experience & Marketing
Sign Up Now: Creating Consumer, & Business, Value with Subscriptions – McKinsey
Operations & Change
Virtually Possible: Getting Remote Work Right for G&A Functions – McKinsey
Supply Chain
Digital Supply Chain Architecture: Less ERP, More Cloud – Bain
Supply Chain Transformation on the Cloud – Accenture
Predictive Analytics in Procurement: The Race to Predictive – KPMG
Innovation & Disruption
Innovation Without Borders: The Power of Human Migration – BCG Henderson Institute
Cyber Security & Privacy
Ransomware Response & Recovery – Accenture
Privacy Technology: What's Next? The Evolution of Data-Privacy Technology… – KPMG
Transformation
The Impact of Agility: How to Shape Your Organization to Compete – McKinsey
INDUSTRY-SPECIFIC TOPICS
Macro Financial Services 
What's Next for Consumers, Workers, & Companies … – McKinsey Global Institute
UK Generational Trends in Spending & Saving – Accenture / Clearpay
Retail & Business Banking
Can Banks Find the Cost Savings Hiding in Plain Sight? – BCG
Purpose: Driving Powerful Transformation for Banks – Accenture
Navigating the Financial Pandemic of Non-Performing Loans – Roland Berger
A New Normal: Fortifying Your Distribution Channels in a World Post-COVID-19 – Kearney
Fintech
World FinTech Report 2021 – Capgemini
How Fintech Will Eat Into Banks' Business: Bankers, Once Kings of Capital… – The Economist
Corporate & Investment Banking
Digital Assets, Distributed Ledger Technology, and the Future of Capital Markets – WEF
Efficiency in Capital Markets: Central Clearing Statistics & Reasons Banks… – BearingPoint
General Insurance
A Spotlight on Risk for the Insurance Sector – KPMG
Local Government & Health
How Keeping Health a Priority is a Prescription for European … – McKinsey Global Institute
The Essentials of Healthcare Innovation – McKinsey
Healthcare for all, the Greatest Gift: Six Building Blocks for Effective Universal … – KPMG