The Insights Review is a time-saving resource for executives and consultants wishing to stay abreast of the latest insights across the world of financial services.
A message from the editor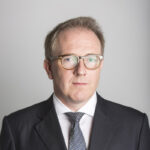 Welcome to the first edition of ICG's The Insight Review for 2022. We hope you are enjoying a growth jolt as you and your organizations exit the worst of the pandemic. This year we are switching to a new format based on editions. As the volume of articles waxes and wanes throughout the year – and our team in the Northern and Southern hemispheres take short and long holidays – we are migrating to a model where we produce nine editions a year. Look out for the next edition in your mailbox and don't forget to forward them to your colleagues and friends, as subscription is still free.
This best article for this edition is reviewed by Wade Azmy ([email protected]) and is from a team at McKinsey, congratulations to both.
'The CEO Agenda in 2022: Harnessing the Potential of Growth Jolts' – McKinsey
Following is our current list of some of the most interesting projects this month. If you or your teams might benefit from a confidential and sanitized conversation on any of the below, please contact your preferred ICG professional or nearest HUB to be put in touch with the project team lead.
Segmentation and customer strategy for a leading global P and C Insurance company
Customer strategy for a leading Government transportation agency
Channel strategy for a leading bank
Transformation program support for a leading wealth company
Unbundled risk and compliance support for a leading superannuation company
Acquisition and integration support for a major property portfolio
Customer value proposition development for a major financial services firm
Technology strategy for a leading mortgage bank
Operating model design and customer experience pathway blueprinting for a leading medical roll-up
Consumer data right strategy and partner selection for top 10 financial services company
Transformation strategy for a well know national mutual organization.
My colleagues around the globe are welcome to submit ICG Project GONGS for consideration to be included in this list each month. You can access  all of our projects on this website here.
Happy ICG'ing
David Moloney
Global Editor
---
This Month's Index:
CROSS-INDUSTRY FUNCTIONAL TOPICS
Strategy
Mastering the Connection Between Strategy & Culture – Strategy+Business
Strategies of Change – BCG
Leadership & Executive Development
If We're All so Busy, Why Isn't Anything Getting Done? – McKinsey
The CEO Agenda in 2022: Harnessing the Potential of Growth Jolts – McKinsey
Governance Risk & Compliance
Designing Next-Generation Credit-Decisioning Models – McKinsey
Human Capital
Is the "Great Resignation" Coming for You? – Strategy+Business
Successful Teams: Superstars Need Not Apply – Strategy+Business
The Fabric of Belonging: How to Weave an Inclusive Culture – Bain
Rehumanizing Work: The Journey Ahead – Bain
ESG
A Three-Part Game Plan for Delivering Sustainability Digitally – Bain
Customer Experience & Marketing
Moving From Customer-Centricity to Customer Advocacy – Strategy+Business
Technology
How to Attract Top Tech Talent – Bain
Banks Must Accelerate Tech Innovation to Survive – Strategy&
Tech Trends 2022 – Deloitte
Operations & Transformation
Cash Management Practices to Weather a Downturn – Bain
Innovation & Disruption
Go-to-Market Transformation – Deloitte
Cyber Security & Privacy
The State of Cybersecurity Resilience 2021 – Accenture
Secure Cloud – Accenture
Reframing the Cyber Resilience Conversation – KPMG
Cryptocurrency, Blockchain, Decentralized Finance
Beyond Blockchain: The Promise of Digital Trust Networks – BCG Henderson Institute
Blockchain: Ready for Business – Deloitte
DLT: The Future is Distributed – KPMG
INDUSTRY-SPECIFIC TOPICS
Macro Financial Services
McKinsey's Global Banking Annual Review – McKinsey
Retail & Business Banking
The Net-Zero Opportunity in Consumer Lending – BCG
Digital Lending Can Resolve the Service Dilemma for SMEs – Bain
Fintech
Top Fintech Trends for 2022 – KPMG
Local Government & Health
Taking Flight: How to Maximize the Potential of Career-Connected Learning – Bain