The Insights Review is a time-saving resource for executives and consultants wishing to stay abreast of the latest insights across the world of financial services.
A message from the editor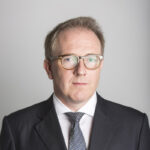 January is always an important month for reviewing existing projects and starting new ones, making it a busy month for firms like ICG as we support clients wanting to add critical skills to ensure project outcomes. This idea of on-demand talent is not new, but has been growing in importance and was accelerated through the pandemic as firms recognized that even a large "run the ship" workforce is no match for digital technology and the right specialized team pointed at "change the ship" tasks. So our thanks to a senior team at BCG for reinforcing this message and calling for C-suites to take a more strategic approach to on-demand talent, in what we selected as Article of the Month for rather obvious reasons.
A Strategic Approach to On-Demand Talent – BCG Henderson Institute | Harvard Business School
ICG has supported clients with unbundled on-demand consultants for thousands of successful projects now, and we have also assisted clients with strategy and operating model projects to help them define their on-demand model. If you have yet to properly assess and incorporate the best practices outlined in the article, please reach out to your preferred ICG consultant or closest HUB.
Happy 2021!
David Moloney
Global Editor