The Insights Review is a time-saving resource for executives and consultants wishing to stay abreast of the latest insights across the world of financial services.
A message from the editor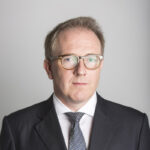 My message this month is the value of aggregated research. I often find clients asking questions around an issue and it's obvious they haven't had the time to scan the literature (or ICG's very own insight review) for the relevant articles. This type of basic research, with aggregated synthesis of the key points, is the basis of the first week or two of any serious project. Why pay an external consulting firm to do it for you, when ICG's unbundled research offerings will do this for you easily, quickly and at a fraction of the cost of branded firms? We are also not house proud, so will synthesize from across all of the major firms reviewed here so you get the best of the best result. Our research projects cost about a third of a week's consulting team effort and give you so much of what you need to do it yourself. We can also provide this research in the form of a radar to ensure you and your team are updated with the very latest insights and knowledge in your sector from around the world. When kicking off your next project why not talk to your favourite ICG consultant, or contact your favourite The Insights Review reviewer, or contact your nearest ICG hub.
Our Article of the Month is reviewed by Alan Hui – BCG​​'s Get Ready for the Future of Money
Following is our current list of some of the most interesting projects this month. If you or your teams might benefit from a confidential and sanitized conversation on any of the below, please contact your preferred ICG professional or nearest HUB to be put in touch with the project team lead.
Mortgage growth strategy for a leading bank

Transformation program support for a leading wealth company

Unbundled risk and compliance support for a leading superannuation company

Strategy formulation help for a major international mortgage services player

Payments risk appetite definition for a leading financial institution

Loyalty and recognition program design research

Product profitability analysis for a major financial institution

Acquisition and integration support for a major property portfolio

Customer value proposition development for a major financial services firm

IT strategy and architecture for a leading education provider

Operating model design and customer experience pathway blueprinting for a leading medical roll-up

Future of consumer transportation scenarios for a major motoring organization

Future business model design for a large scale P&C insurer

Fintech and payment tech partnership market review and selection for a major utility company

Consumer data right strategy and partner selection for top 10 financial services company.
My colleagues around the globe are welcome to submit ICG Project GONGS for consideration to be included in this list each month. You can access  all of our projects on this website here.
Happy ICG'ing
David Moloney
Global Editor
---
This Month's Index:
CROSS-INDUSTRY FUNCTIONAL TOPICS
Strategy
How Prepared is Your Company to Go Beyond Great? – BCG
After the Crisis: Rapid Evolution, Not Revolution – Deloitte
Leadership & Executive Development
Portrait of an AI Leader: Piyush Gupta of DBS Bank – MITSloan
Governance, Risk & Compliance
UK Regulatory Radar – KPMG
Customer Vulnerability – KPMG
Human Capital
How Banks Can Build Their Future Workforce—Today – McKinsey
Three Steps to Make Training Stick – Bain
Fruitful Experiments in the Culture Lab – Bain
ESG
Six Steps to a Sustainability Transformation – BCG
Customer Experience & Marketing
CEOs Need a Customer Experience Revolution: Not an Evolution – BCG
Operations & Transformation
Sustaining a Culture of Cost Consciousness – BCG
Digital Transformation & Supply Chain
A Simpler Way to Modernize Your Supply Chain – HBR
Innovation & Disruption
Connecting The Disconnected: Overcoming The Hybrid Work Dilemma – Bain
3 Questions to Help Your Team Solve Problems – HBR
Cyber Security & Privacy
Enterprise Cybersecurity: Aligning Third Parties & Supply Chains – McKinsey
Building Cyber Resilience in National Critical Infrastructure – McKinsey
From Enforcer to Influencer – KPMG
The Trust Enabler: Building Cyber-Security Strategies for a Trusted, Digital Future – Deloitte
Cybersecurity: How Do You Rise Above the Waves of a Perfect Storm? – EY
Organizational Cyber Maturity: A Survey of Industries – McKinsey
Cryptocurrency, Blockchain, Decentralized Finance 20 Deloitte's 2021 Global Blockchain Survey – Deloitte
PwC'S Central Bank Digital Currencies & the Future of Money – PwC
Deloitte's Are CBDCs the Money of Tomorrow? – Deloitte
BCG​​'s Get Ready for the Future of Money – BCG
INDUSTRY-SPECIFIC TOPICS
Macro Financial Services
COVID-19: Implications for Business – McKinsey
Retail & Business Banking
For European Banks, Time to Set a New Course after the Storm – Bain
Global Banking Industry Outlook – Accenture
Fintech
Winning the Digital Banking Battle in Asia-Pacific – BCG
Pulse of Fintech H1 2021 – Global – KPMG
Wealth & Advice and Investment and Fund Management
Managing Change on Many Fronts: How Northwestern Mutual Beat the Odds – McKinsey
General Insurance
Tech-Driven Insurers: How to Thrive in 2030 – McKinsey
Commercial Insurance: Identifying Sweet Spots for Growth – Strategy&
Local Government & Health
Government Transformations in Times of Extraordinary Change… – McKinsey
Fixing Digital Funding in Government – BCG
Roland Berger Trend Compendium 2050: Health & Care – Roland Berger