The Insights Review is a time-saving resource for executives and consultants wishing to stay abreast of the latest insights across the world of financial services.
A message from the editor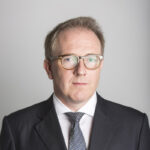 This month, my message is how to optimise the quality of any consulting services you are buying. The large firms use several well-established tactics to optimise their business model at the expense of clients who are less careful about the hiring process. Accordingly, we suggest you consider the following aspects of the unique ICG model that are benefits to our clients and to which you can insist your consulting providers adhere. Firstly, don't accept 'any shape you want, as long as it is a pyramid'; at ICG, we allow you to hire just what your project needs, not a leveraged pyramid that the consulting firms need to both train and supervise their people. Secondly, interview all team members and reject ones who don't have excellent experience in what you specifically need. Our model ensures you will always get fit-for-purpose resources, and we encourage you to interview each and every "unbundled" consultant that you assemble into your perfect team shape. Thirdly, as for transparent pricing by each team member. At ICG, the vast majority of all funds goes to the consulting team. Make sure your money is being spent wisely at each level and ask how much is the annual salary of their juniors compared to what you are paying them on an annual basis – you might find you are paying half a million dollars a year for very junior staff. To optimise your spend and use of consultants, we invite you to consider contacting your preferred ICG consultant or nearest ICG hub.
This month, Greg Barnier our Human Capital Practice Leader, reviewed our article of the month 'Great Attrition' or 'Great Attraction'? The choice is yours' by the team at McKinsey.
Following is our current list of some of the most interesting projects this month. If you or your teams might benefit from a confidential and sanitized conversation on any of the below, please contact your preferred ICG professional or nearest HUB to be put in touch with the project team lead.
Mortgage growth strategy for a leading bank

Transformation program support for a leading wealth company

Unbundled risk and compliance support for a leading superannuation company

Strategy formulation help for a major international mortgage services player

Payments risk appetite definition for a leading financial institution

Payments strategy optimisation for a leading P&C Insurance player

Loyalty and recognition program design research

Product profitability analysis for a major financial institution

Acquisition and integration support for a major property portfolio

Customer value proposition development for a major financial services firm

IT strategy and architecture for a leading education provider

Operating model design and customer experience pathway blueprinting for a leading medical roll-up

Future of consumer transportation scenarios for a major motoring organization

Future business model design for a large scale P&C insurer

Fintech and payment tech partnership market review and selection for a major utility company

Consumer data right strategy and partner selection for top 10 financial services company.
My colleagues around the globe are welcome to submit ICG Project GONGS for consideration to be included in this list each month. You can access  all of our projects on this website here.
Happy ICG'ing
David Moloney
Global Editor
---
This Month's Index:
CROSS-INDUSTRY FUNCTIONAL TOPICS
Strategy
The Road to Renewal – CEOs Are Confident & Optimistic About the Future … – KPMG
Ecosystems, M&A and Integration
Consumer Deals Riding a High Tide – KPMG
Leadership & Executive Development
Every Leader Has Flaws. Don't Let Yours Derail Your Strategy – HBR
Governance Risk & Compliance
Fast Forward: How Cloud Computing Could Transform Risk Management – McKinsey
Human Capital
Great Attrition' or 'Great Attraction'? The Choice is Yours – McKinsey
The future of HR – Lessons From the Pathfinders – KPMG
What the Insurance Workforce Wants – BCG
ESG
Getting Real – A Blueprint for a Commercially Smart Climate Transition – Oliver Wyman
Customer Experience & Marketing
The Fast Track to Digital Marketing Maturity – BCG
Technology
The Superpower of Autonomous AI Systems – Capgemini
Overcoming the Automation Paradox – Bain
Operations & Transformation
A New Frontier for Transforming Non Personnel Cost Management in Banking – McKinsey
Cost Leadership at Fast-Growing Tech Companies: The Sector's Unsung Hero – Bain
Innovation & Disruption
Innovation Study 2021: Beyond the Buzzword – Deloitte Cyber
Security & Privacy
Blockchain Analytics Tools Offer New Ways to 'Follow the Money' … – KPMG
Securing a Hyperconnected World – How to Prepare For & Respond … – PwC
Cyber Resilience: Protecting America's Digital Infrastructure – McKinsey
Pricing
Beyond the Black Box in Pricing – BCG
Transformation
The Secret Behind Successful Corporate Transformations – HBR Banking on the 'Soft Stuff' – McKinsey
INDUSTRY-SPECIFIC TOPICS
Macro Financial Services
In Banking, Location is Everything Again — for Now – McKinsey
Retail & Business Banking
The Digital Battle In SME Lending – Oliver Wyman
Emerging Markets Leap Forward in Digital Banking Innovation & Adoption – McKinsey
Working in a Retail Bank Will Never Be the Same – BCG
Building on the Digital Banking Momentum: How Banks Could Influence… – Deloitte
Fintech
World InsurTech Report 2021 – Capgemini
Corporate & Investment Banking
Capital Markets' Message to Financial Institutions: Differentiate or Perish – McKinsey
General Insurance
How Top Tech Trends Will Transform Insurance – McKinsey
New Claims Solutions: Transforming the Value Proposition – KPMG
Transforming Claims Into a Strategic Asset – KPMG
Data & Analytics
How Data & Analytics Are Redefining Excellence in P&C Underwriting – McKinsey
Data & Analytics: Unlocking the Power of Claims – KPMG
Local Government & Health
Coming Together: Multi-Sector Convergence in Healthcare – KPMG
Old Problems, New Friends in Healthcare – KPMG
Building a Resilient Government – BCG