The Insights Review is a time-saving resource for executives and consultants wishing to stay abreast of the latest insights across the world of financial services.
A message from the editor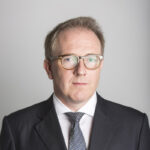 My topic of the month relates to a new product offering from ICG – our Global Industry Radar (GIR). We have recognized that, due to the pandemic, a lot of our clients have stopped traveling to global conferences and therefore missed out on the whistlestop tours of their peers around the globe. This means their "global radar" or corporate antennae have been switched off, or at least muted. Whilst editions of The Insights Review do a fabulous job keeping over 100,000 readers briefed on developments in global consulting know-how, there is no readily available product or service to do this on a sub-sector basis across business models, operating models, customers, products and channels, by peer geographies. Well… until now! If you would like to learn more, please contact your preferred ICG professional or nearest hub to see how our low-cost Global Industry Radar subscription solution will keep you abreast of what is happening across your industry.
Our Article of the Month is a clever (my ex colleagues would call it "nifty") idea related to customer experience that I have never come across before. Thanks to Lisa Hickson ([email protected]), Customer Experience Practice Leader, for sourcing and reviewing this gem, and our congratulations to the journalist who came across the original paper from a largely Australian research effort.
When Molehills Are Worse Than Mountains – Strategy&
Happy internal consulting!
David Moloney
Global Editor