The Insights Review is a time-saving resource for executives and consultants wishing to stay abreast of the latest insights across the world of financial services.
A message from the editor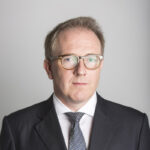 Like all consulting firms, we love a good discontinuity at ICG and are busy helping our clients with wargames, pricing strategies, cost reduction and new customer support models. We also have a great deck on how to exploit competitor vulnerabilities during discontinuities such as takeovers, downgrades and business disruptions. So given the inflation up-tick, it's no surprise that this theme pervades many of this edition's articles including our Article of the Month from McKinsey (which is partially penned by one of McKinsey's best-ever strategists):
"Navigating inflation: A new playbook for CEOs" – McKinsey
Following is our current list of some of the most interesting projects this month. If you or your teams might benefit from a confidential conversation on any of the below, please contact your preferred ICG professional or nearest HUB to be put in touch with the project team lead.
Assisting a major government entity to optimise its programme and project delivery approach
Helping a large energy infrastructure company improve is cost management capabilities
Transforming supply chain operations for a major trans-national for security and efficiency
Conducting a cyber-security audit for a leading government entity
Upgrading the procurement process for a quasi-Government entity
Segmentation and customer strategy for a leading P and C Insurance company
IT Infrastructure review for a major infrastructure provider
Customer strategy for a leading Government transportation agency
Distribution strategy for a leading wealth company
Unbundled risk and compliance support for a leading superannuation company
Customer value proposition development for a major financial services firm
Third party distribution strategy for a leading mortgage bank
Operating model design and customer experience pathway blueprinting for a leading medical roll-up
Consumer data right strategy and partner selection for top 10 financial services company
Global best practice study for a leading industry association
My colleagues around the globe are welcome to submit ICG Project GONGS for consideration to be included in this list each month. You can access  all of our projects on this website here.
Enjoy this month's edition – and don't forget to forward it to your team and peers, and encourage them to register for their own free subscription.
Until next time, please contact your favorite ICG consultant, or closest HUB for help, else happy ICG'ing!
David Moloney
Global Editor
---
This Month's Index:
CROSS-INDUSTRY FUNCTIONAL TOPICS
STRATEGY
How to Reclaim the "Founder's Mentality" to Spur Growth – Bain
Turning Inflation Disruption into Value with Six Strategic Steps – Bain
LEADERSHIP & EXECUTIVE DEVELOPMENT
Effective leaders decide about deciding – MIT Sloan
Why distributed leadership is the future of management – MIT Sloan
GOVERNANCE RISK & COMPLIANCE
Risk transformations: The heart, the art, and the science – McKinsey
HUMAN CAPITAL
Hybrid work: Making it fit with your diversity, equity, and inclusion strategy – McKinsey
Meet the four forces shaping your workforce strategy – strategy+business
How workforce rebalancing is building pressure in the talent pipeline – EY
ESG
Six Pitfalls to Avoid When Mobilizing for Sustainability – BCG
CUSTOMER EXPERIENCE & MARKETING
How to become an integral part of your customer's life – EY
TECHNOLOGY
The End of IT as We Know It – BCG
How CIOs can take the lead on sustainability and ESG – EY
The CIO Imperative: Is your technology moving fast enough to realize your ambitions? – EY
OPERATIONS & TRANSFORMATION
How can corporate functions become more agile? – McKinsey
INNOVATION & DISRUPTION
A Flood Of Change: Leading Through Times Of Overload – Bain
CYBER SECURITY AND PRIVACY
Cybersecurity legislation: Preparing for increased reporting and transparency – McKinsey
PRICING
Forget the Standard Inflation Playbook – Bain
Next stop for dynamic pricing: P&C insurance carriers – Capgemini
CRYPTOCURRENCY, BLOCKCHAIN, DECENTRALIZED FINANCE
Central bank digital currencies are in the spotlight – KPMG
INDUSTRY-SPECIFIC TOPICS
MACRO FINANCIAL SERVICES
NatWest Chairman Sir Howard Davies on operational resilience in banking – McKinsey
Navigating inflation: A new playbook for CEOs – McKinsey
Rethinking new business models for banking – KPMG
FINTECH
What financial institutions can still learn from fintechs – KPMG
CORPORATE & INVESTMENT BANKING
How Private Equity Can Create Value Through Purpose – BCG / WEF
Inflation as a Catalyst for Change – Bain
LOCAL GOVERNMENT & HEALTH
Patients struggle with unmet basic needs: Medical providers can help – McKinsey
Health Care + Social Services = Healthier Populations – BCG
Delivering on the Promise of Personalization in Health Care – BCG