The Insights Review
 is a time-saving resource for executives and consultants wishing to stay abreast of the latest insights across the world of financial services.
A message from the editor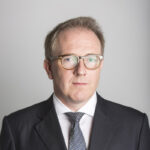 Well, exciting news at The Insights Review this month! We have two new global reviewers and three new sections to ensure you are across everything you need to be successful.
Firstly, please join me in welcoming our two new reviewers.
Paul Merrick ([email protected]) is based in Paris and helps our clients in Digitization Transformation and Supply Chain Management. Tim House ([email protected]) is based in London and leads critical work on ESG with our clients around the globe.
I am also delighted to announce that Alan Hui ([email protected]) (from our Governance Risk and Compliance practice) has commenced a new section on cryptocurrency, blockchain and decentralized finance. This section deals with the rise of crypto and blockchain in the financial services sector. Alan will use this as an introductory space for executives looking for educational material to understand this emerging technology and industry, and how it plays into their businesses. Please reach out to our new contributors to welcome them, provide any feedback and share any areas you would be interested in exploring further in The Insights Review or as part of project work.
My theme for this month is not dealing with COVID but instead starting to plan for its exit. While an extreme scenario says we will see a constant stream of new strains that will require frequent rounds of vaccines, a more likely scenario is that COVID becomes a more significant version of the flu. Therefore, what is important now is to move away from just reacting to the virus and instead, getting back on the front foot to make sure corporations engineer an accelerated exit from the pandemic. Companies quickest to make this transition in line with their customers will win. We need to start thinking hard about how the world will change as rules and restrictions are lifted and society emerges to a new post pandemic normality. What pandemic changes are sticky and which are temporal, and how do we shape our exit and acceleration strategy around these predictions? This is work we are leading on some important strategy projects for clients – if you would like more details, please contact your preferred ICG consultant or contact your closest HUB.
Our Review of the Month is from Paul Merrick ([email protected]) and deals with the re-emergence of the critical function that is supply chain resilience. Our congratulations to Paul and the authors from BCG.
Real-World Supply Chain Resilience – BCG
Happy reading and happy internal consulting.
David Moloney
Global Editor
Following is our current list of some of the most interesting projects this month. If you or your teams might benefit from a confidential and sanitized conversation on any of the below, please contact your preferred ICG professional or nearest HUB to be put in touch with the project team lead.
Strategy formulation help for a major international mortgage services player
Payments risk appetite definition for a leading financial institution
Loyalty and recognition program design research
Product profitability analysis for a major financial institution
Acquisition and integration support for a major property portfolio
Customer value proposition development for a major financial services firm
IT strategy and architecture for a leading education provider
Operating model design and customer experience pathway blueprinting for a leading medical roll-up
Future of consumer transportation scenarios for a major motoring organization
Future business model design for a large scale P&C insurer
Fintech and payment tech partnership market review and selection for a major utility company
Consumer data right strategy and partner selection for top 10 financial services company .
---
This Month's Index:
CROSS-INDUSTRY FUNCTIONAL TOPICS
Strategy
Navigating the New Reality: Restructuring for Growth – Strategy&
Fostering Innovation Cultures in a Time of Disruption – Accenture
The Platform Business Model to Survive in an Ecosystem Driven Economy – Deloitte
Ecosystems, M&A and Integration
Seeds of Outperformance: How M&A Can Help Banks Thrive in the Next Normal – McKinsey
Making M&A Pay – Accenture
Leadership & Executive Development
The Perpetuals: Perpetual Value. Delivered. – Accenture
Leading From The Minority – Bain
Governance, Risk & Compliance
In a World of Risk, Pace Comes From Preparation – Accenture
Human Capital
It's Time for Leaders to Get Real About Hybrid – McKinsey
Fast-track to Future-ready Talent & HR – Accenture
Building & Developing the People Operating System – Deloitte
ESG
Corporate Net Zero Pathway: Delivering the Paris Agreement… – BCG
How Asset Owners Can Go from Net Zero to Climate Leadership – BCG
Customer Experience & Marketing
A Brand's New World – Accenture
Digital Transformation & Supply Chain
Four Winning Patterns of Digital Transformation – Bain
Real-World Supply Chain Resilience – BCG
Innovation & Disruption
Lessons in Resilience from Companies That Were Down but Never Out – BCG
Post-Agile & Beyond – Kearney
Payments & Open Banking
Payments 2025 & Beyond – PwC
Cyber Security & Privacy
Cyber Threat Intelligence Report – Accenture
Boards & Cyber Security How Boards Should Prepare… – McKinsey
Pricing
Pricing & Promotions: The Analytics Opportunity – McKinsey
A Pricing Playbook for CPG Companies Amid Inflationary Pressure – BCG
Understanding the Global Price-Sensitive Consumer – BCG
Transformation
Winning in the Pandemic: Lessons from the Nordics – BCG
Cryptocurrency, Blockchain, Decentralized Finance
Retail Central Bank Digital Currency… – RBA
Progress of Research & Development of E-CNY in China – PBC
US Senator Introduces Legislation to Regulate Digital Assets – Beyer
INDUSTRY-SPECIFIC TOPICS
Retail & Business Banking
Buy Now, Pay Later: Five Business Models to Compete – McKinsey
Making Banks From Branch Networks… – McKinsey
Retail Banking Monitor 2021 – Strategy&
Fintech
Financial Services Unchained: The Ongoing Rise of Open Financial Data – McKinsey
Corporate & Investment Banking
Q2'21 Venture Pulse Report: Global Trends – KPMG
Private Equity's Wild First-Half Ride – Bain
Wealth & Advice and Investment and Fund Management
European Asset Management After an Unprecedented Year – McKinsey
The $100 Trillion Machine: Global Asset Management 2021 – BCG
General Insurance
Re-imagining Insurance: The New Cloud Imperative – Accenture
Intelligent Routing: How Insurers Can Boost Customer Service – Strategy&
Local Government & Health
Telehealth: A Quarter-Trillion-Dollar Post-COVID-19 Reality? – McKinsey
A Post-Merger Integration Agenda for Health Care Payers – BCG
Unlocking the Value of AI-Powered Government – BCG