The Insights Review is a time-saving resource for executives and consultants wishing to stay abreast of the latest insights across the world of financial services.
A message from the editor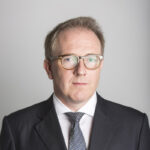 This month my theme is pricing. It is my favorite strategy lever and one that is ever so underutilized. I think this is driven by several factors: firstly, very few senior executives have pricing experience, secondly, many are scared off by the boffins required to deal with it effectively, and, thirdly, in a small number of well publicized cases, it has resulted in regulatory scrutiny and large fines or even jail terms. Little wonder executives don't pay it the attention it deserves. As one of the fastest levers to growth, it is one of my favorites, and I am delighted to announce that this edition's Article of the Month is from BCG on the topic of pricing. It has been reviewed by our global pricing subject matter expert, Alain Meloche. He highlights that this is not about Trade Finance, but an excellent approach to any B2B pricing optimization project: Breaking the Commodity Trap in Trade Finance – BCG.
Well done to BCG, and thanks to Alain for bringing it to our attention. Reading the TIR and the articles we recommend could be the highest ROI minutes you spend this month!
Happy internal consulting,
David Moloney
Global Editor