The Insights Review is a time-saving resource for executives and consultants wishing to stay abreast of the latest insights across the world of financial services.
A message from the editor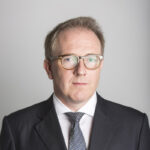 This month we turn our attention to a curated summary of everything you need to know to respond to the pandemic from a commercial perspective. The key takeaways are:
Responding early and decisively is a 'no regrets' move
Displaying empathy and recognising that the office has been imposed on the home is critical to maintaining staff loyalty and productivity through the crisis and beyond
It is the right time for right sizing again as pockets of inefficiency and ineffectiveness are exposed
Doubling down on digital transformation is happening almost by default as workforces are virtualised and offshoring capabilities are proving fragile
Corporate cadence has slowed significantly for many – injecting highly visible and highly productive unbundled consultants is a sure fire way to 'gee up' the management team
The 'next normal' may never come – ICG instead recognises the concept of Transformation As usual (TAU) as a better approach to develop the new target operating model (TOM).
And finally, a point which cannot be overstated:
Displaying the usual laser-sharp commercial focus risks being seen as either opportunism, or apathy to the unfolding tragedy. So while Churchill may have said "Never let a good crisis go to waste", we encourage adoption of what we would call 'mindful pragmatism'; the necessary solutions may be the same, but we would do well to elevate the human context in both our thinking and communications.
Here's to the next month bringing more clarity and confidence than the last.
David Moloney
Global Editor