The Insights Review is a time-saving resource for executives and consultants wishing to stay abreast of the latest insights across the world of financial services.
A message from the editor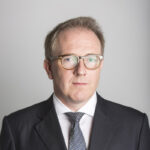 A warm welcome back to our readers around the globe. It has been a busy time at ICG with several new business verticals and a new website launched.
As well as refreshing our client and consultant experience, this website integrates all three verticals in the ICG Group:
ICG Careers: A differentiating approach to Career Transition Management from a super experienced team
ICG Leadership: A one-stop-shop for all of your leadership coaching and support
ICG: The global leader in unbundled general management consulting services
This bumper edition responds to the Southern Hemisphere holidays, so concatenates the often slower months of November, December, and January into a single issue.
Our theme this month is Direction Setting. As businesses recover from holiday slumps, and natural and man-made catastrophes, at ICG we look to strong leadership and refreshed or revitalized strategy. This is often a busy time for our strategy professionals around the world as they lead or facilitate workshops and strategy sessions for our C-suite clients and their boards. If you need inspiration, please review some of the excellent articles in the strategy and transformation section, and if you need help, please reach out to our C-suite team at any of our HUBs around the world.
Each member of the TIR team reviews hundreds of articles a year, so it is always a refreshing surprise when we come across new content rather than rehashed ideas dressed up as new. One such article from EY contributes fresh thinking to corporate portfolio reviews, and is a worthy winner of our first Article of the Month for 2020.
"How Can Your Growth Strategy Evolve Faster than the Market?" – EY
A helpful and novel insight from EY which appears to expose the IP they have acquired through a boutique acquisition.
David Moloney
Global Editor