The Insights Review is a time-saving resource for executives and consultants wishing to stay abreast of the latest insights across the world of financial services.
A message from the editor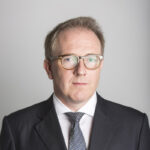 My theme this month is the following: 'Is it time for a diagnostic?' Several of this month's insights refer to new survey-based tools which help you to identify improvement areas worth prioritising. Of the many areas of a business model that can deliver a confidently high return on investment, pricing is often at the top of the list. I am therefore very pleased to introduce our Global Practice Leader for pricing and his excellent Quick Pricing Assessment Tool (QPAT) which is available by contacting Alain at [email protected].
This month's Article of the Month reviewer is John LaVacca. John leads ICG's Operations & Transformation practice, and can be contacted at [email protected]. The subject of his review is an excellent article by McKinsey, entitled:
"The Five Trademarks of Agile Organizations" – McKinsey and Company
Enjoy this month's edition, and don't forget to share with your friends and peers who can subscribe for free via the form below.
Happy internal consulting!
David Moloney
Global Editor