The Insights Review is a time-saving resource for executives and consultants wishing to stay abreast of the latest insights across the world of financial services.
A message from the editor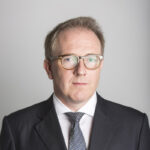 Not surprisingly, the consulting industry continues to publish guidance on how to respond to various stages of the crisis with increasing granularity. This month, BDO has added its approach and is the worthy winner of our Article of the Month award. Their team has released a well-constructed framework which delivers a pragmatic yet detailed checklist of the things that managers and internal consultants should focus on. Our congratulations to their team. My theme this month is corporate cadence. I use this term to capture the clock speed of the organization which has seen an uptick in the small part of the organization responsible for crisis coordination and in big parts of certain sectors such as medicine and cleaning services, but has also seen a downtick in the majority of organizations suffering from declining demand. At ICG, we are now working with some clients to reset their corporate cadence by providing a gee-up in the form of a hard-working consulting team who can demonstrate what a return to normal operating rhythm feels like. This pacing unit can provide a wake up call or gently nudge the team back to their normal pace. In closing, I would like to say 'a big thank you' to all of you who shared positive feedback on our COVID-19 Special Edition. This special edition was put together in record time by our global team of SMEs and researchers so a big 'thank you' to them for their hard work. If you missed it, please click HERE to access.
Stay safe and happy ICG'ing
David Moloney
Global Editor