The Insights Review is a time-saving resource for executives and consultants wishing to stay abreast of the latest insights across the world of financial services.
A message from the editor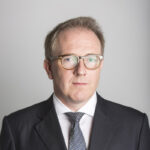 Welcome to the latest edition of ICG's The Insights Review. Our team of researchers collated all recently published articles from all the major firms, submitting them for review by our global subject matter experts. The result: a short and pithy reviews of which ones are worth reading, which ones to skim, and which ones to skip – saving you hundreds of hours a year!
My theme this month is the further casualization of labor. After preserving employment during the first phase of the crisis, CEOs are now pursuing cost-out agendas driven by delayering and accelerated digitization. As new skills and pockets of capacity are required, the migration to a gig employment model makes even more sense. As one of this edition's articles argues, the answer is not all employment or all casual, but the optimum blend of both. ICG has of course been pioneering a platform-based professional model for the consulting industry, so if you or your HR colleagues are looking to optimize this growing part of workforce planning, please contact your preferred ICG consultant (or nearest HUB) for more details.
This month, we couldn't choose between two must-read articles, so have taken the rare step of awarding two Articles of the Month:
The first is reviewed by our Global Practice Leader for Human Capital, Greg Barnier ([email protected]) and is entitled:
Care to Do Better: Building Trust to Enhance Employee Potential & Leave Your People & Your Business Net Better Off – Accenture
The second is reviewed by yours truly ([email protected]), and is entitled:
Sustainability is the Next Digital – Bain
We also welcome Prabhu Manoharan to our team of reviewers. Prabhu is ICG's Financial Services Technology Subject Matter Expert, and brings substantial experience in transforming core services across banking, insurance, and government sectors. You can reach out to him via [email protected].
Happy internal consulting!
David Moloney
Global Editor